We just can't get enough!
Do you enjoy reading our updates as much as we enjoy writing them? Well, you can now view our past newsletters on our website!
Speaking of updates - we've changed the way we send our newsletters and we had a few minor transitional bumps. If you've unsubscribed from receiving our updates and now find yourself reading this, we apologise! You can hit 'unsubscribe' again at the bottom of this email and you won't hear from us again unless you choose to.
You may have also noticed that we've refined our Resources categories to make it easier to find what you're looking for. Go check it out!
Last newsletter, we shared a couple of festivals that were on and have now been and gone. If you missed out, or if you were there and want to relive the magic, check out the Facebook pages for WOMAD and 121 Festival for photos from the events.
PRODUCT SPOTLIGHT - LUMI LED POI 
You may have noticed that we absolutely ADORE poi.
They're one of our favourite props, both to spin and to watch, and we just love a good LED poi flow jam! 
Threeworlds have developed a couple of awesome sets of LED poi, designed in Australia with stunning nature inspired colours, allowing you to spread light wherever you go! Plus, they've got that top-notch quality you've come to know and love from Threeworlds.
The OG:

These babies have six brilliant colour modes from White Strobe to Rainbow Fade.

The uncomplicated design means a simple push of a button turns the poi on/off, and cycles through the modes.

Each poi takes 4x LR44 batteries which are quickly and easily replaced for non-stop glow flow!

Levelled up:
Lumi Pro Rechargeable LED Poi

This new and improved version boasts a whopping four times the colour modes of their predecessor (that's 24 colour modes, plus an additional six-speed settings!).

As with the OG design, a simple push of a button turns the poi on/off, and cycles through the modes.

Instead of single use batteries, these poi are rechargeable via USB.
WHAT'S ON FOR THE FLOWMIES
22-26 March
Auckland (Ātiu Creek)

Earthbeat is on NOW! This family-friendly wonderland is the place to play, learn, revitalise, and make new connections. Accessible for all with live music, kids zone, art, wellness and healing, presentations, and over 60 workshops.

Weekend passes and day passes are still available, so if you're in or near the Tāmaki Makaurau region and looking for something awesome to do this weekend - Earthbeat is it!

28-31 July
Tauranga (Aongatete Lodge)

Yes, we know it's still four months away but we'd hate for you to miss out on this mid-winter warm-up!

Winter is Passing is a juggling focused gathering, with days spent juggling and passing, and evenings spent warming up in front of the fire while playing board games with new and old friends. Sounds like a wonderful way to spend a winter weekend!
STAY SPINFORMED!
Have we mentioned we're a bit obsessed with poi here at Fire & Flow?

We took a deep dive to discover the origins and history of this precious Māori taonga (treasure) and to learn how poi evolved into the incredibly well-known flow prop we see around the world today.

Did you know..? Te whakapapa o te poi (the genealogy of poi) can be traced all the way back to Tāne Mahuta (atua (god) of the forests and all things living in it) and his mātua (parents), Ranginui (atua of the sky) and Papatūānuku (the earth mother).
Tāne Mahuta in the Waipoua Forest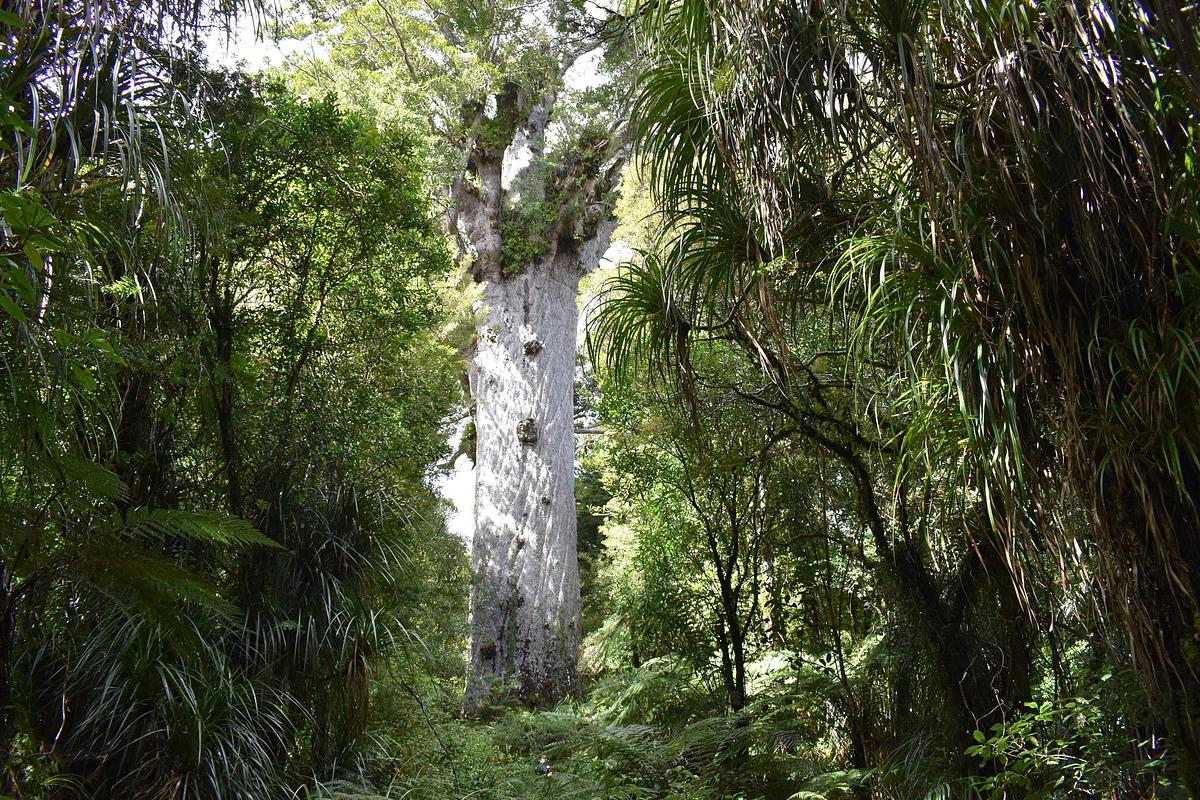 Image credit: Yathursan Gunaratnam
Tikanga o te Poi (The Respectful Practice of Poi)
Poi in flow arts have taken inspiration from many places, not just traditional Māori poi, and have become an art form of their own. While this may be the case, it's still important to remember their roots and to show appreciation by ensuring the history and the tikanga (the correct procedure, and customary system of values and practices) of traditional poi are shared and respected as the taonga (treasure) that they are.

An important part of this respect and appreciation is sharing the knowledge and history of poi - perhaps one of the most interesting histories for one of the most well-known props around. Have a read of our article Te Korero mo te Poi (The Story of Poi) and share it around to spread the wonderful story of this wonderful art form.
Here's what Anna from Invercargill thinks of our Lumi LED Poi:
"Highly recommended! I love my LED pois. They're great fun and they arrived the day before Xmas so it's was a very unexpected surprise. I thought I wouldn't see them till the new year due to production and freight issues, so thank you for getting them away to me asap! A friend came to visit me at camp and delivered them to me. Kids from all over camp came to check it out and have a go, a few adults too. I told them all about fire and flow so I hope they get online and check you out."
Cheers Anna!
If you like our updates, please save our email address or add us to your contacts so these emails go directly to your inbox instead of your promotions or spam folders!